What's the show? Sword Art Online Alternative: Gun Gale Online, Episode 6.
Right, last week's recap is over and done with, back to the plot? Yes, more or less. The first part of the episode brings us back to the point that episode 1 finished on, with real life Karen entertaining a crowd of high-school girls viewing a replay of the Squad Jam. These girls—as we found out in Episode 5—are the team of brutal "Amazonians" that confronted LLENN and M on the battlefield and nearly took them out! These girls are very cute, with distinctive personalities each and I could seriously just watch a spin-off series about these girls alone! (A spin-off of a spin-off, now there's an idea)
Uh-huh. So back to the slice of life format, huh? Yes, with a bit of cute girls doing cute things mixed in, or more appropriately 'cute girls doing critical hits'.
You thought about that for a while didn't you. And it was the best I could come up with!
So what else happens in the episode? Well the big shock of the episode and the narrative through point that's going to carry into the next plot arc starts with real life M paying a visit to Karen. Turns out he's not a square jawed, mammoth of a man, but a kind of handsome looking dude who's a few inches shorter than Karen (not that that's unexpected considering how tall she is).
"Handsome", huh? They're not trying to peg him for a love interest for her, are they? Nope, because he's crazy—crazy in love with Pito that is, or rather her real life counterpart who they are still deliberately avoiding naming. I mentioned in an earlier review that I got Pito's real life identity spoiled by a wikipedia article but they're telegraphing it pretty damn hard, I'd be surprised if most savvy viewers haven't already made an acurate guess. Anyway, M—real name Gōshi Asōgi—has come to Karen for help in trying to save real life Pito because she intends to kill herself and him if they don't win the upcoming Squad Jam 2.
W-what? That's a bit dark isn't it? Yeah… turns out real life Pito has some serious issues. See, apparently she was beta-tester for the original Sword Art Online VR game, but on the day of its public launch she had to do something of vital importance to her career, seperate from the game. The game went haywire, trapping people inside it in a 'die in the game/die in real life' scenario and because real life Pito apparently has a few screws loose she's ~upset~ that she didn't get to be a part of the high-stakes death game.
Huh… that's certainly… a thing. The scene in which we're imparted all this information is a quite honestly a shockingly lazy exposition dump only made tolerable by Karen's frequent humorous observations and thoughts about her current situation. She's an extremely likeable protagonist, even more-so than her pint-sized pink alter-ego.
Oh, so you're not keen about these recent plot developments? I mean kind of… the idea of someone being so obsessed with their own death like the in real life Pito is that she wants to make the stakes of this Squad Jam literally her own life is interesting. But it doesn't feel realistic in the slightest, what it feels like is artificial drama imposed onto a format that doesn't need it in order to be interesting. An anime doesn't have to have 'life or death' stakes to be exciting or dramatic. Just look at Sports anime, I may not be the biggest fan of them but there's no denying they're able to convey a sense of drama and tension through relatively low stakes. If you're good at writing characters and the characters are passionate about what they do, then the stakes being high for them is enough to inspire sufficient narrative drama.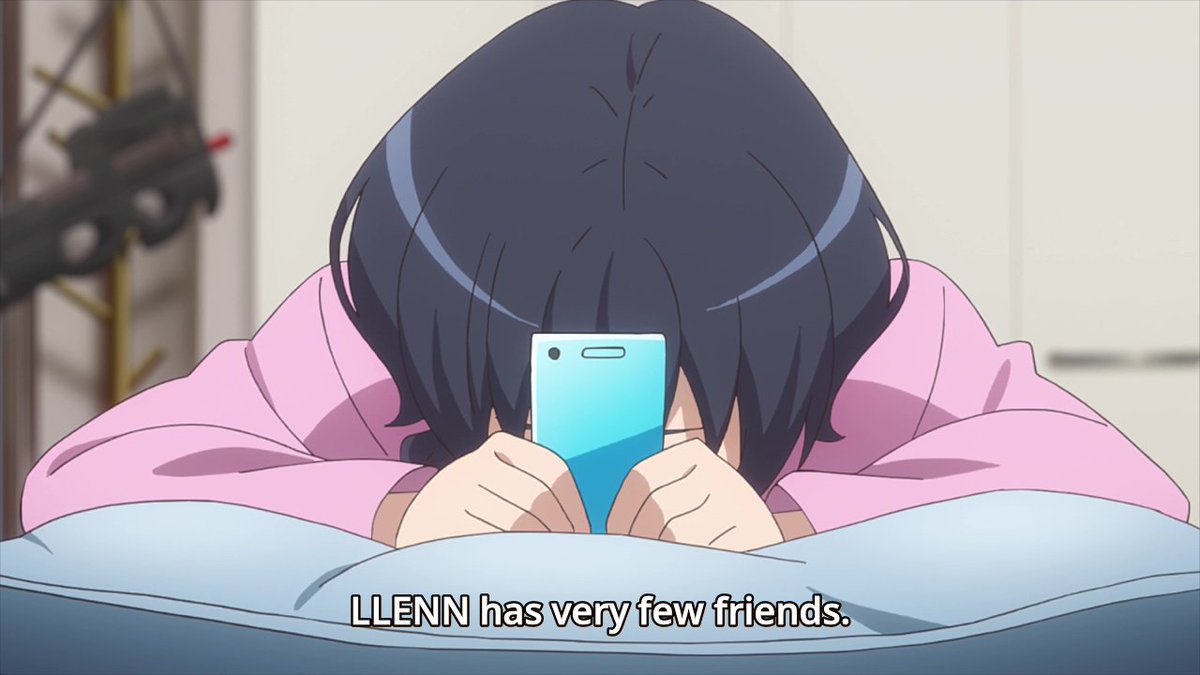 Fair enough. So what does this mean for your opinion on the show going forward? Even though I'd say this episode 'jumped the shark'—at least as much as an anime about a VR game could do so—I'm still invested enough in these characters to see the story out until the end. I'm just slightly annoyed they've went for such a cheap story idea when they had a pretty damn good thing going.
---
Previous Sword Art Online Alternative: Gun Gale Online Reviews:
Episode 1 Review
Episode 2 Review
Episode 3 Review
Episode 4 Review
Episode 5 Review
Episode 5.5 Review
---
If you liked my post and want to support my content, please consider supporting my Patreon page, or donating by buying me a coffee on Ko-fi!